Skip to Content
Yoga Classes in East Brunswick, NJ
Yoga offers a lot more than just a relaxing way to improve your range of motion and muscle recovery. ELITE Fitness Alliance offers small group yoga classes in East Brunswick, New Jersey. You'll love our yoga classes whether you're an experienced yogi or new to the practice. We'll help you increase your flexibility, balance, and strength through the use of slow movements, deep breathing, and stretching. Join us for a class today!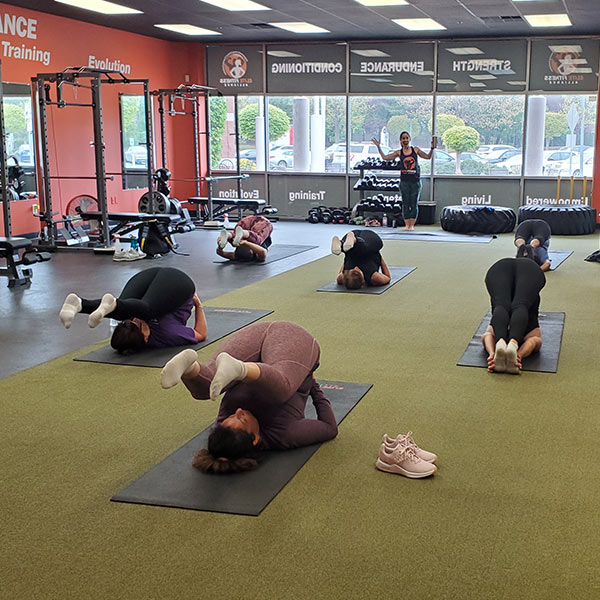 The Benefits of Yoga
Yoga is an essential part of any complete fitness plan. Yoga offers many benefits that other workouts simply can't. Yoga asks you to put your body into postures and positions that activate strategic muscle regions while simultaneously stretching other muscles. It improves blood flow, enhances balance, and improves muscle recovery. Best of all, this type of exercise is especially easy on your joints, and the practice of yoga has the potential to relieve the symptoms of arthritis.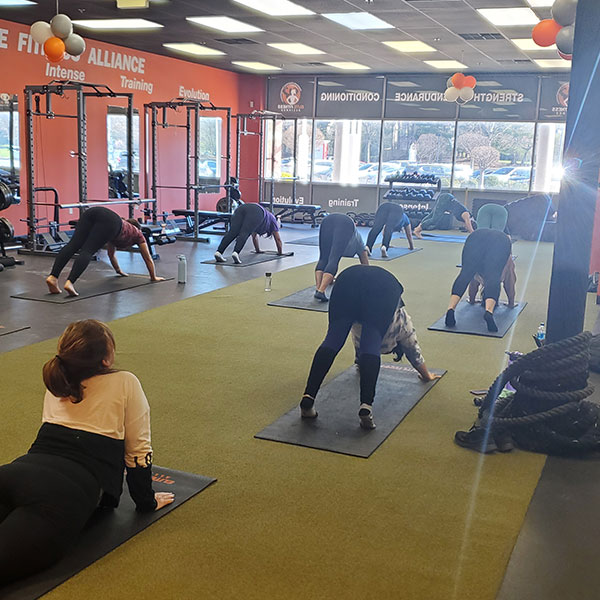 Good for Your Mind and Body
While yoga offers many physical benefits, it can also enhance one's mental well-being. Yoga is known to strengthen your mind and create new connections. Yoga provides benefits to your cognitive function as well as increases the chemicals in your brain that regulate your mood and state of mind. The mental benefits of yoga include:
Reducing anxiety and depression
Improving learning and memory
Strengthening regions of the brain associated with attention, awareness, language, and thought
Reducing age-related thinning of the cerebral cortex and hippocampus
Lowering inflammation all throughout the body
Encouraging the brain to release gamma-aminobutyric acid (GABA), which is associated with enhanced moods and lower levels of anxiety
You Don't Have to Be a Yogi
You don't have to be a yogi with an established practice to see the astounding benefits of our yoga classes. We keep our small group yoga classes small (no more than 12 people) so that we can cater each session to each participant. So, if you're an experienced practitioner, we can offer in-depth posture corrections that take each pose to the next level. However, if it's your first class, we can show you how to do each pose for the first time and gently guide you towards a new habit that shows you immediate benefits for your mind and body.
Download Our Free Report
Take a moment to learn more about our studio. We offer a free report that will give you more information about each trainer and walk you through some of the best reasons to let us help you form a fun-filled fitness routine.
Learn More About Our Memberships & Class