Skip to Content
Cardio Training
At ELITE Fitness Alliance we combine multiple different cardio techniques to make sure you are burning in class and after!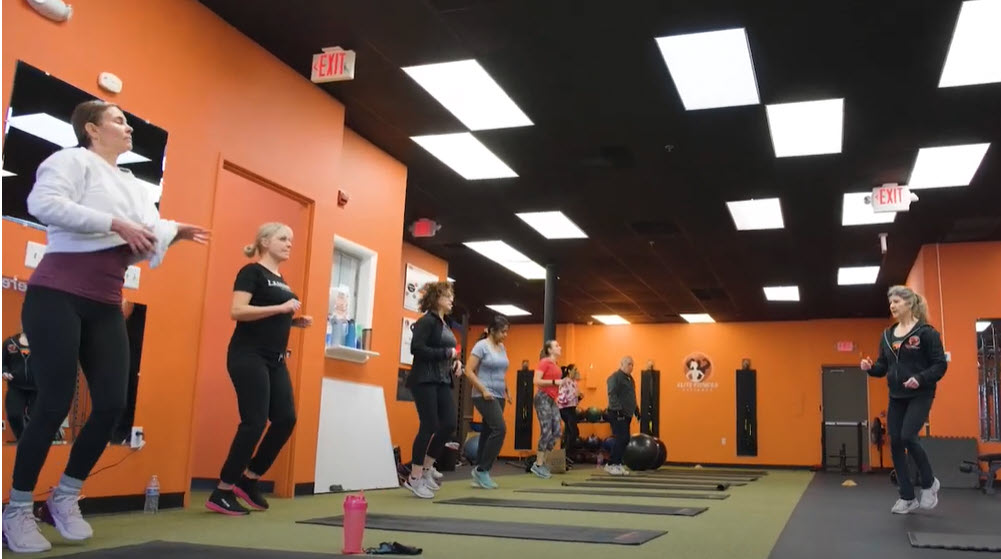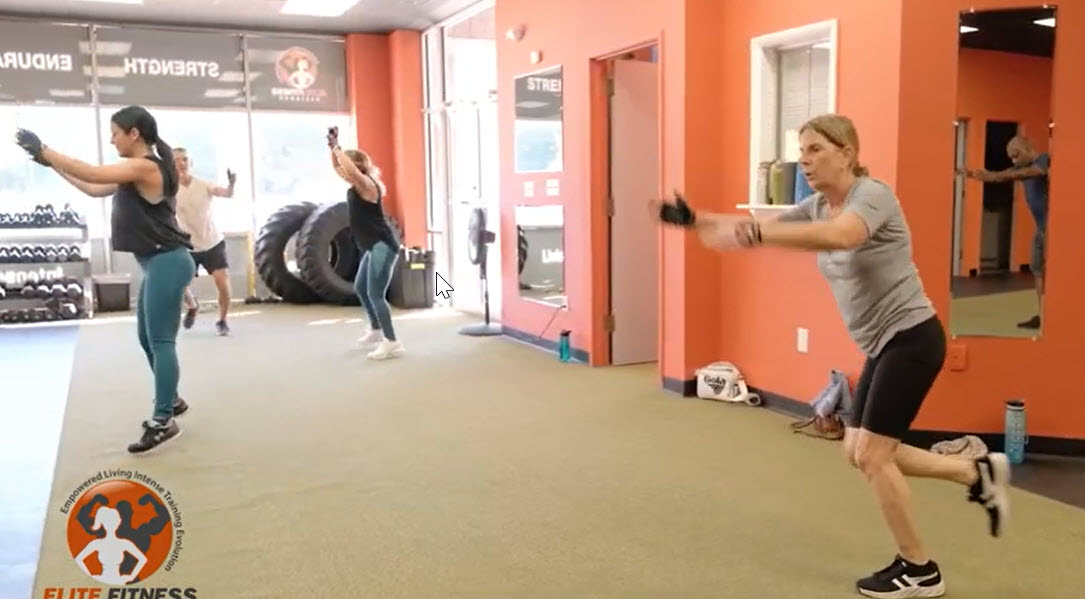 Our trainers take elements from kickboxing, aerobics, HIIT workouts, bodyweight and anything else that will get you feeling great.
It's so easy to book classes on our ELITE Fitness Alliance app or on our website by simply selecting your day, viewing the class timetable, and finding a class and time that suits you!
If you are new to classes, let your instructor know when you arrive, and they will help you get started – all of our classes cater for all abilities, so you can work at your own pace.
1. Improves cardiovascular health
Aerobic exercise strengthens your heart and helps it more efficiently pump
blood throughout the body.
Cardiovascular exercise helps lower blood pressure, and keep arteries clear
by raising "good" high-density lipoprotein (HDL) cholesterol and lowering "bad"
low-density lipoprotein (LDL) cholesterol in the blood.
2. Lowers blood pressure
Exercise help lower your blood pressure!
3. Helps regulate blood sugar
Regular training helps regulate insulin levels and lower blood sugar, while
keeping body weight in check.
4. Reduces asthma symptoms
Aerobic exercise can help people with asthma lessen both the frequency and
severity of asthma attacks.
5. Reduces chronic pain
Exercise can also help you lose weight, which may further reduce chronic
back pain.
6. Helps you Sleep
If you're having trouble sleeping at night, try cardio exercise! Just don't try it too close to bedtime, it may make it more difficult to sleep.
7. Strengthens immune system
Studies show that regular and moderate aerobic exercise increases certain
antibodies in the blood called immunoglobulins. That ultimately strengthens
the immune system!
8. Improves brain power
Did you know that the brain starts losing tissue after you reach age 30?
Aerobic exercise slows this loss and improves cognitive performance. Aerobic
exercise does the body and brain good!
9. Keeps you Happy! 🙂
Studies show that regular exercise helps boost your mood!
10. It's Safe!
Cardiovascular exercise is recommended for most groups of people, even
those who are older or who have chronic health conditions. Just check with
your doctor to find what works best for you and is safe for you.
Download Our Free Report
Take a moment to learn more about our studio. We offer a free report that will give you more information about each trainer and walk you through some of the best reasons to let us help you form a fun-filled fitness routine.
Learn More About Our Memberships & Class