Skip to Content
Small Group Fitness Training
Small Group Fitness Classes in East Brunswick, NJ
Join a group of like-minded individuals who are also pushing themselves to make progressive improvements in their fitness every day. ELITE Fitness Alliance offers small group fitness classes in East Brunswick, New Jersey. Our small group classes limit the size of each session to ensure each participant gets the most out of each workout. Each class has between five and 12 participants. The classes vary depending on your needs, but the best routine is a mix of all the below classes.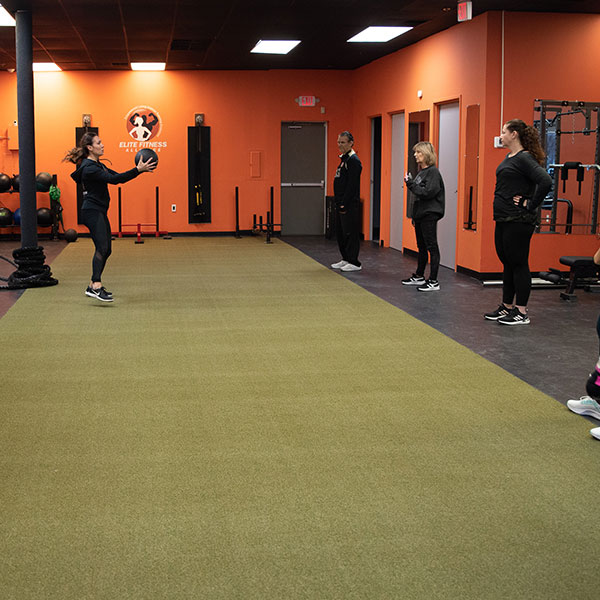 The Benefits of Small Group Training
Group training offers a more communal, exciting, and cost-effective experience while meeting your individual training needs. Group training will be perfect for you if you enjoy:
Variation: Group practices evolve and change over time, adding variety and excitement to your routine.
Motivation: Expanding your routine and refining your skills is easier with a kind, supportive group cheering you on.
Fun: A group training's communal, social environment provides more enjoyment and a greater sense of purpose for your workout.
All success in fitness stems from a commitment to stick with a routine that respects your mind and body. So, take the first step towards your fitness goals by scheduling your next class now. Whether you're an old friend or booking your first class with us, we make it easy. You can use the online booking tool on our Calendar page to schedule your next appointment today!
Download Our Free Report
Take a moment to learn more about our studio. We offer a free report that will give you more information about each trainer and walk you through some of the best reasons to let us help you form a fun-filled fitness routine.
Learn More About Our Memberships & Class